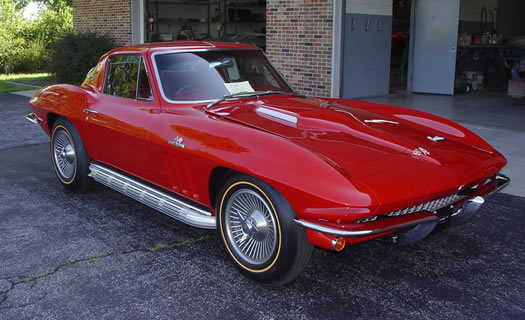 Welcome to D&A Corvette - "A True Investment in Automotive History" -
D & A Corvette is one of the largest, and most respected Corvette restoration facilities in the world. Our reputation for restoring Corvettes to NCRS and Gold standards, is proven with the many Top Flight and Bloomington Gold awards received by our customers. We can provide you with the Corvette you have always dreamed of.


Building a Duntov Winner on YouTube!
Watch a picture montage of the painstaking & meticulous process of building a Mid-Year Corvette for "Duntov" Certification. Parts 1, 2, & 3 are available below (Click on the YouTube Link within the viewer to view full screen once playing):


Attention:
D&A Corvette is offering a unique opportunity for employment
in the exciting world of Corvette Restoration - call 1-217-839-3207 for details!